MEET THE TEAM
---
Our team has experience with all aspects of project management, engineering, and design to implement capital projects in a cost effective manner.
MGE is a close knit team that prides itself on utilizing these vastly different perspectives to reach the best possible outcome to meet and exceed our Client's needs.
The Mack Global team is comprised of individuals from a variety of disciplines; Engineering to Construction, Finance to Technologies, and more. The diversity of our staff has enabled MGE to become a broad spectrum company with the ability to view projects from various perspectives and provide the best solutions possible.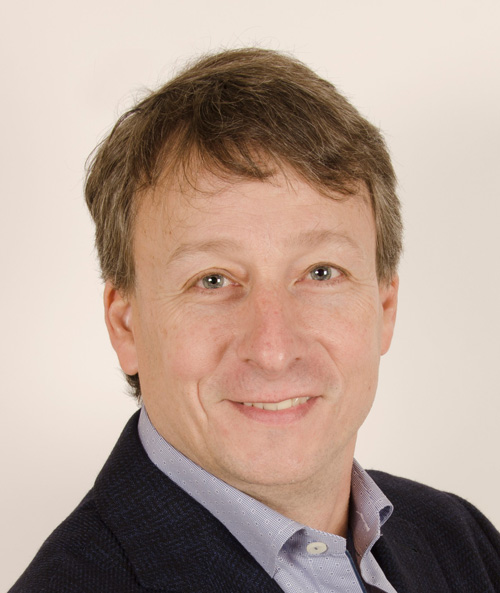 Les Mack
CEO

1-888-944-8595
Les Mack graduated from Queen's University in 1989 in Mechanical Engineering and later received a Master of Business Administration (MBA) in 2007. Les held engineering roles in the fields of mechanical, process, process safety, machine safety, and project engineering. The majority of his engineering experience is primarily in the industrial and manufacturing sectors. He started his career as a process engineer in the cement industry assisting senior engineers to engineer and design new cement plants. After leaving the cement industry, he accepted a position as a mechanical engineer in the mineral processing industry that enabled him to obtain "hands on" field experience. In a short time, he was promoted to Engineering Manager and led a team of engineers, designers and engineering contractors for major site expansions.
Les realized his passion for engineering and needed to further develop his engineering skills. He decided to join an international engineering company as a mechanical/process engineer that enabled him to develop a broader and deeper understanding of engineering, best practices, codes and regulations.
Shortly after receiving his MBA, he started an engineering, procurement and construction management company. He continues to enjoy engineering, mentoring and supporting teammates as they develop throughout their career paths while helping customers meet their business needs.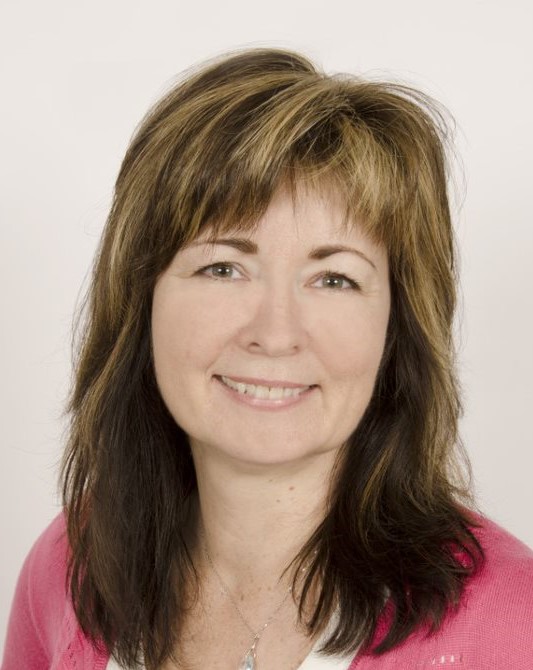 Janice Mack
Project Support & Administrative Lead

1-888-944-8595
Janice is the Project Support & Administrative Lead. After spending over 25 years in her nursing career, she joined the MGE team to help with administration, HR and finding ways to give back to the community. She currently leads the Accounts Payable/Accounts Receivable department and the Project Controls/Support team. One of her primary roles is to "move money" and ensure the team (inside and outside of MGE) are happy and paid on time.
Janice is proud to be part of such a great team of caring individuals. This team not only takes great care of each other, but they take great care for the success of our customers and respond to their needs as well. They have generous hearts when organizing food drives and when giving towards various charities in our communities. They played a major role towards the development of our C.A.R.E Values and what MGE stands for today.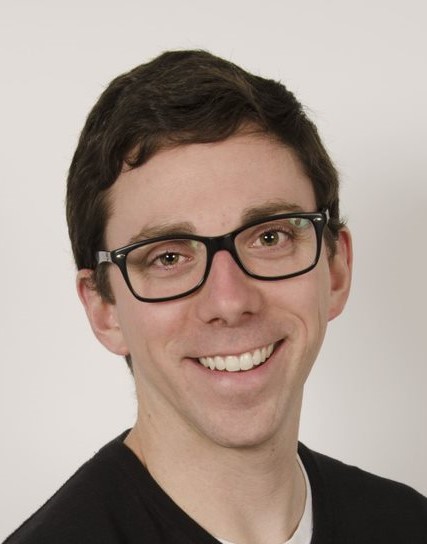 Ryan Aubin
Brockville Site Lead

1-888-944-8595
Ryan is the Director of Canadian Operations along with the Brockville Site Lead. In this dual role, Ryan has a combined responsibility for ensuring that value and quality is provided to our customers through streamlined project delivery while continuously fostering the MGE values and desired company culture across multiple sites. He is a licensed Professional Engineer with over 10 years of experience in process piping, utilities, and project management for both the manufacturing/industrial and mining sectors. Ryan has a passion for coaching and developing teammates as they work through engineering designs while promoting a collaborative environment to provide innovative solutions.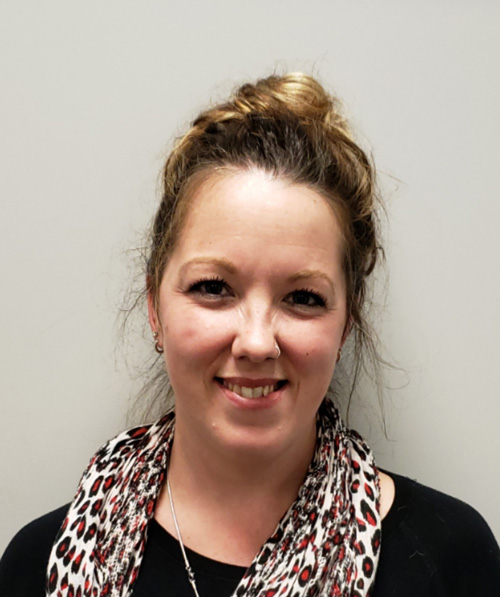 Jayne Kirkey
Project Controls Team

1-888-944-8595
Jayne is a member of the Project Controls Team, a group that wears many hats and whose goal and purpose is to support and enable her team to hit their deliverables and make things happen. She has spent the last 4 years supporting Procter & Gamble, first the Brockville site and now Tabler Station location as well. One of her primary responsibilities to turning effort hour estimates provided by the team into proposals and working closely with her Clients to turn those into purchase orders. This in turn enables the Engineers, Designers and Construction Team Members to turn plans into action. In addition, Jayne also assists with budget tracking, scheduling, and any other general office support that is required. Outside of the office, Jayne feels very strongly about giving back to the community and annually organizes a food drive supporting the local food bank as well as supporting the local Salvation Army with the annual Angel Tree toy drive initiative.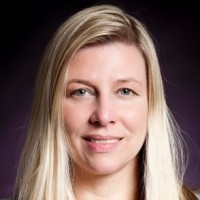 Karin Merkley
Project Controls Team

1-888-944-8595
Karin is a member of the Project Controls Team. She has joined Mack Global Engineering almost 3 years ago after coming to Canada as a new immigrant in 2014. Despite her background being Supply Chain Management, she opted for a career change to utilize her specific skills within a new role. She has been supporting both Procter & Gamble, Brockville and Tabler Station for the last couple of years. Besides general project support and working closely with the project manager, one of her primary responsibilities are parts procurement and getting involved with any logistics requirements that are of need. Being part of the P&G Relocation Team, she can proudly say that they have already successfully transferred several production lines from Canada to the United States. Outside of the office, Karin likes to travel – for now concentrating more on the North American Continent – as she has seen a lot of the Far East and Europe already.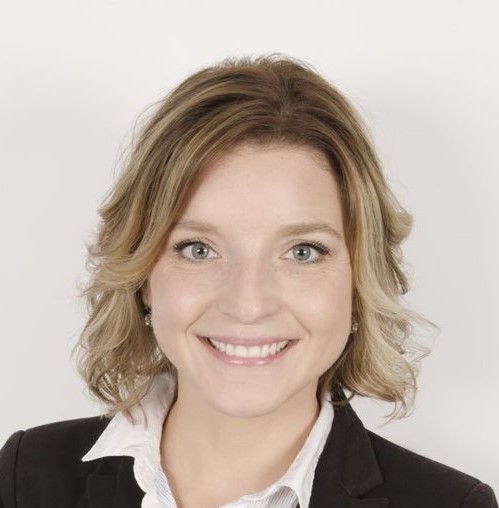 Sarah Ervine
Project Admin Support Leadership

1-888-944-8595
Sarah, has been with Mack Global Engineering since 2015. Sarah is a member of the Project Admin Support Leadership team. In her role she is a mentor, and coach, supporting her team in meeting the deliverables that are set by Mack Global Engineering and their strategic customers. Sarah is also skilled in Capital Project Cost Development and Management, which includes creating estimates and proposals for the company's customers, which in turn yields work orders for Mack Global Engineering. Sarah works closely with the site lead to create project schedules and guides which provide direction for Electrical and Mechanical Designers, Engineers, Technical Team and Project Leads to operate and manage their deliverables. Sarah is a key player in developing strong working relationships with Mack Global Engineering customers. Aside from her career at Mack Global, Sarah is very much involved in her community by supporting United Way, Habitat for humanity, Community and Family Services to name a few.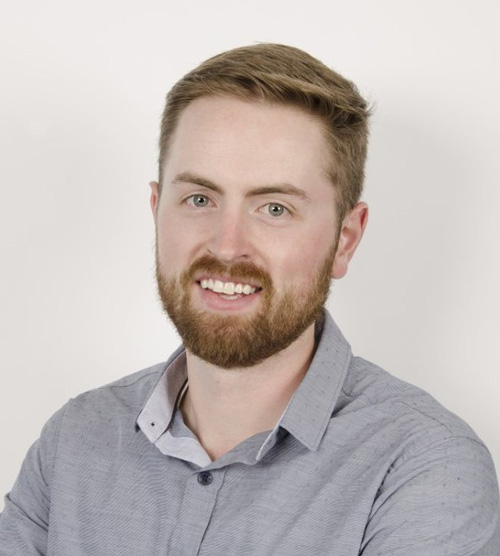 Adam Fry
Mechanical Engineer P. Eng

1-888-944-8595
Adam is a Mechanical Engineer who has been a part of the MGE team for the last 5 years. Adam has experience leading and being a part of many different projects including process vacuum design, dust control design, industrial HVAC design, residential HVAC design, equipment relocation, and material separation design. Adam works closely with MGE team members and customers to delivery projects with excellence. Outside the office Adam enjoys being active whether it is playing sports, hiking or going to the gym.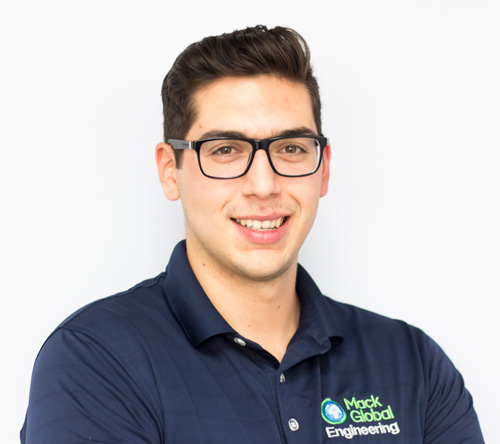 Alex Smith
Process Engineer in Training

1-888-944-8595
Alex is a recent graduate from Queen's University in Chemical Engineering who joined the team in June of 2019. His role on the team is a Process Engineer in Training who is the lead for several projects. Outside of work Alex has a passion for music and has played guitar for several years.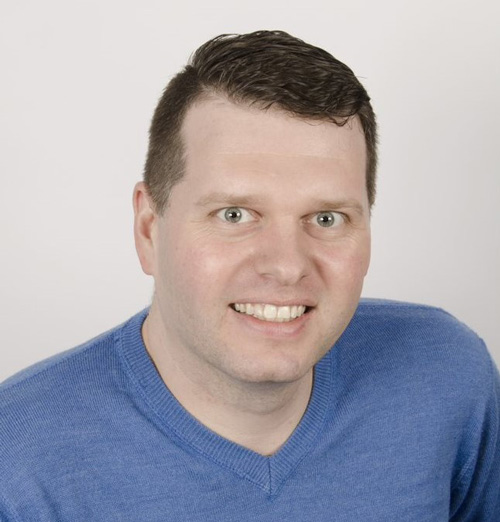 Andrew Hough
Electrical Engineering Lead

1-888-944-8595
Drew is one of the Electrical Engineering Leads at Mack Global Engineering who has been a part of a wide variety of projects during his five plus years with the company. Starting as an electrical designer and PLC Programmer has found opportunity to learn new skills in a wide range of projects. Some of the Utilities projects that have been completed included some large equipment such as 3700 CFM Air Compressor, Two Story Drum Filters, a 15 Million BTU Natural Gas Boiler. Project opportunities while working with MGE has brought Drew all over the world including places such as Rome, Italy & Tokyo, Japan. Outside of working in the electrical field Drew gives back to the community by helping with a few local churches and young people in the Brockville Area. This work includes opening his home for youth to have a safe place to learn music and find mentorship during difficult times.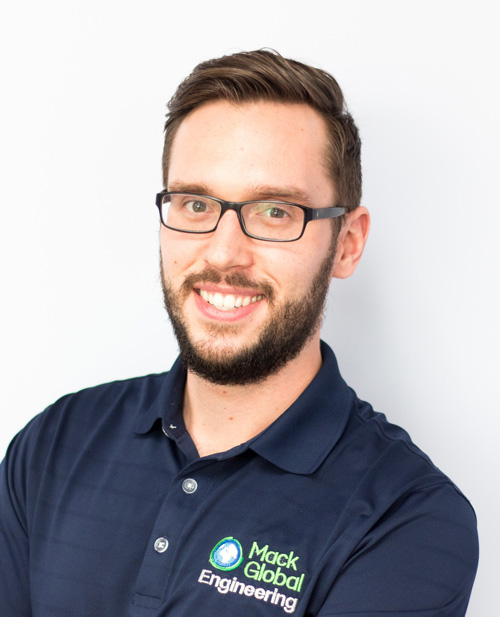 Anton Yatsenko
Process Engineer

1-888-944-8595
Anton is a Process Engineer with 5 years work experience in the Manufacturing and Utilities space. Anton's main roles at MGE include leading engineering projects and providing Process Safety consulting and engineering for various clients. Throughout his time at MGE he has been involved in many industrial utility projects including the design of various dust collectors, a 15MM BTU boiler, a 30,000 cfm HVAC system. He has also been heavily involved in dust explosion risk reduction projects for various customers. Outside of work Anton's hobbies include staying active through various sports, back country camping, and photography.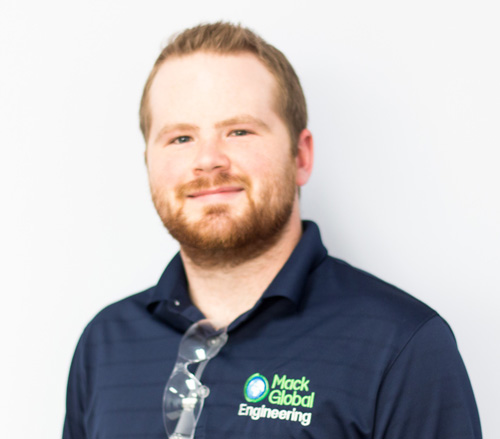 Bishop Flood
Electrical Engineer in Training

1-888-944-8595
Bishop is an Electrical Engineer-In-Training that recently joined the Mack Global team in May 2019. Since then, he has been supporting and is stationed out of the Belleville Procter & Gamble site. He works closely with mechanical engineers as one of his primary responsibilities is to design power and control systems to feed the equipment they supply. He graduated from Queen's University in Kingston in April 2019 with a bachelor's degree in electrical engineering. Since then, he has been enjoying his new home in Belleville, and enjoys golfing and playing volleyball outside of work.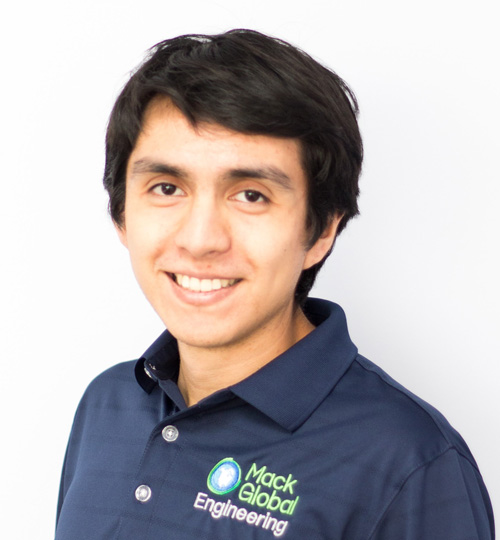 Cesar Moreno
Electromechanical Engineer

1-888-944-8595
Cesar is an Electromechanical Engineer from Mexico, he came to Mack Global through an international exchange program with the purpose of learning more about his career in a practical environment, acquiring laboral experience and to comply with the last requirement to get his degree in engineering. He has been here for only a month and he is happy to have chosen Mack Global as his employer because he is working in an environment where everyone is willing to help each other, and the work has been challenging and focused on engineering.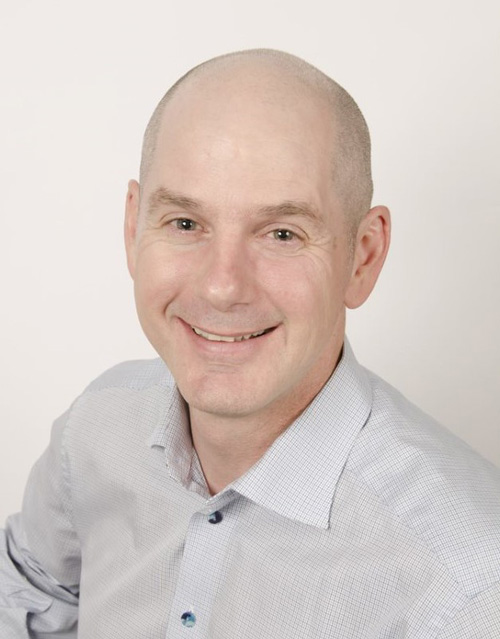 Mark MacNab
Mechanical Designer

1-888-944-8595
Mark is a Mechanical Designer who has been a part of the MGE team for four years. In this role Mark works closely with the customer and vendors to design simple, robust and cost-effective solutions. Mark has over two decades experience prior to joining MGE where he provided material handling design, capital project support and facility management services to multinational corporations in packaged food industry including dairy and instant beverage industries. Mark leverages this experience to develop lean designs and draft concise, complete fabrication and construction documents.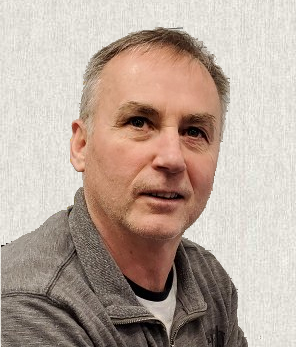 Marty Lowry
Electrical Engineer

1-888-944-8595
Marty is a member of the Electrical Engineering team in Brockville. Marty is a retired P&G employee with 34 years of service, most of which was spent as an electrical and instrumentation tech and then transitioned into a project manager role for his last 8 years. Marty came on board with MGE over 4 years ago and for the first 2 ½ years supported the Belleville site as project technical leader in several case handling projects. Marty then transitioned to Brockville and has been part of the electrical engineering team in Brockville working on electrical documentation, i.e. electrical break point documentation and written EI's supporting the Tide to Go, Bounce & Dusters relocation initiatives. Outside of work, Marty loves spending time with family and two grandkids, camping and time spent at the lake fishing. He is a huge Toronto Maple Leafs fan and an avid golfer.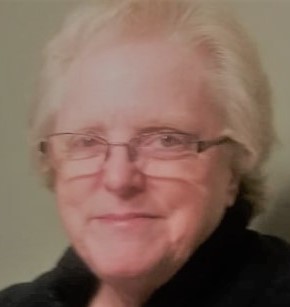 Shelva Moore
Project Controls Team

1-888-944-8595
Shelva is a member of the Project Controls Team, currently working part time from home to support our team. She has spent the last 21 years supporting Procter & Gamble. Primary responsibility is to support our Construction Team to assist with FIs, tracking, invoice verifications and creating Purchase Orders - and any other general office support that is required. In addition, she is backup for P2P for Plant Purchase Orders.
Slawek Bielawa
Mechanical Designer

1-888-944-8595
Slawek is a Mechanical Designer on our Engineering Team and has over 15 years' experience in 2D and 3D CAD design. Whether on-site or working remotely across multiple sites, Slawek uses his skillset to provide solutions to some of our top global blue-chip clients. His projects include detailed Engineering packages, equipment layouts, dust control systems, material handling systems, NFPA explosion propagation protection, sanitary design for the food industry, and clean design for GMP standards. Slawek's experience also extends to CAM programming, construction and field support, as well as HVAC design for the rail, bus, mining and defense industries. With a mindset for safety, Slawek is a worker representative on MGE's Joint Health and Safety Committee. In his off time, Slawek loves spending time outdoors with his family and enjoying good food.
Stavros Fotopoulos
Mechanical Engineer In Training

1-888-944-8595
Stavros is a recent graduate from the University of Ottawa, specializing in Biomedical Mechanical Engineering. Since joining the team in September of 2018, he has taken on the role of project lead for a variety of projects across Ontario. Outside of the office, Stavros enjoys trying new activities with family and friends and practicing guitar.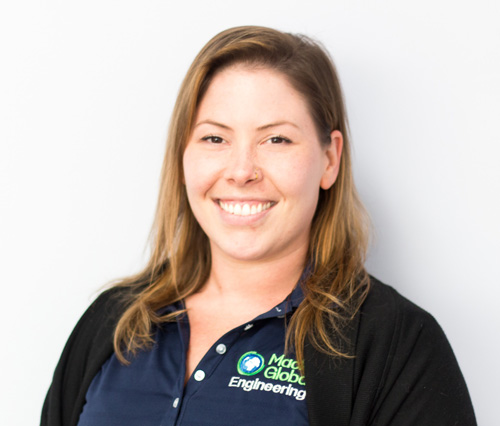 Tori Kellner
Mechanical Design Team

1-888-944-8595
Tori Kellner is part of the Mechanical Design Team. Her experience in 3D modeling has been a great help to the design team on projects large and small at our Belleville location, where she is continuing to develop skills as a designer. Her experience in administration and as a tradesperson gives her a deep understanding of what and how information needs to flow to ensure all members of the team can do their jobs to the best of their abilities. Tori has a passion for community and continuing education; she volunteers with local organizations and is always looking for an opportunity to learn and grow.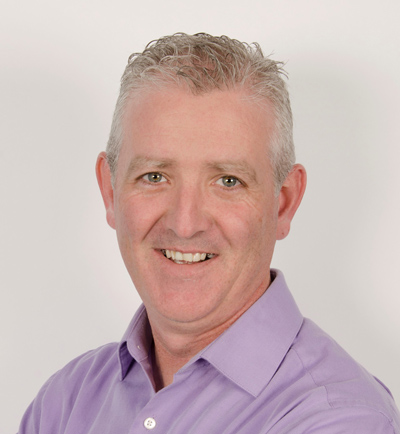 Tim Gallant
Senior Mechanical Designer

1-888-944-8595
Tim CET, CAPM is a senior Mechanical Designer for Mack Global Engineering. With 22 years of mechanical and structural design experience Tim is able to form conceptual and detailed engineering designs for a vast array of different projects and systems. One of the roles he has taken on is to use his extensive experience to mentor new engineers and designers. This knowledge has not gone unnoticed within the academic world as Tim has also been enlisted at the local college to teach new engineering designers. One of Tim's passions is to help the community by organizing a food bank drive and Coats for kids in the Belleville area.
Brent Williams
Wayne Harper
Vince Galipeau
Shamim Ahmed
Steve Ervine
John Pattemore
Coralee Haines
Mackenzie Frere
Richard Wood
Jack Hanley
Tim Gallant
Pankit Pandya